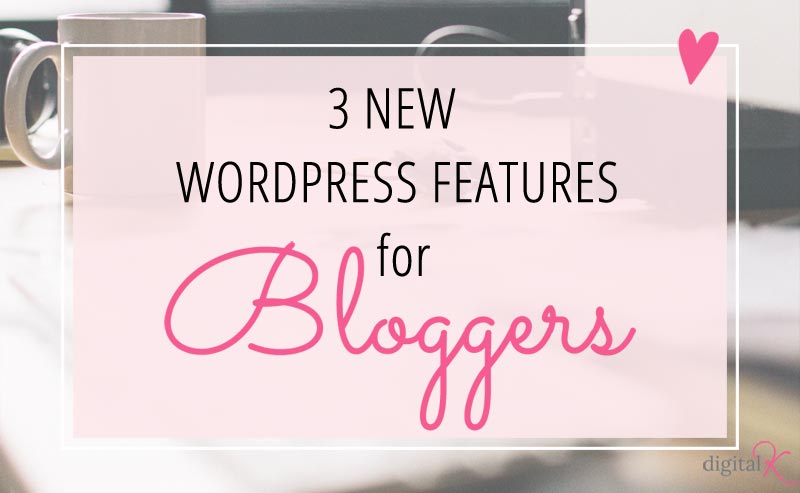 The WordPress 4.5 update that was recently released includes a few new features that bloggers and website-savvy business owners will appreciate. Here are the top 3 new WordPress features that I think you'll find useful!
(The update also includes some "under the hood" features that website developers will be interested in; so if you're into the tech-y parts, you can check those out here.)  
1. A New Way to Add Links in Your Content
When adding a link in your content, you still use the "Insert/Edit link" menu button. (When adding a text link, highlight your text first and then click on the button. When adding a link to an image, just click on the image and then click on the button.) But now when you click on the button, a new, small box pops up. 

 
If you want to link to another page or post on your website, start typing the name of the page (or post) in the box and you'll see a list of relevant pages/posts appear. All you have to do is click on the page/post that you were looking for.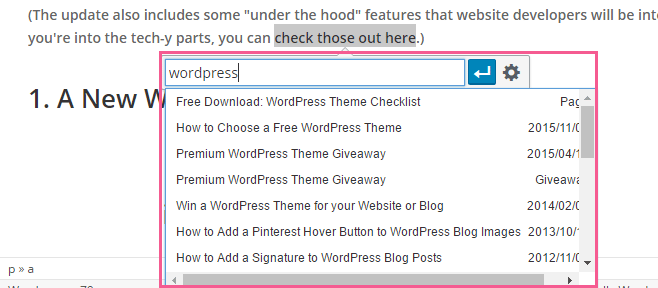 Then click the "Apply" button:

If you want to link to another website, just type (or paste) the website address in the box:

 
Then click the "Apply" button:

If you want your link to open up in a new browser tab/window, click the "Link Options" button:

 
A window will popup (similar to previous versions of WordPress). Check the "Open link in a new tab" checkbox and then click the "Update" button.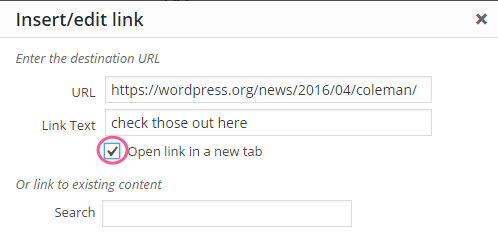 If you want to edit or delete a link, simply click on the text link (or image). You will see the same URL box popup. But this time there will be 2 different buttons on the right side. Click on the "Edit" button (pencil icon) to edit the link. Or click on the "Remove" button (X icon) to delete the link.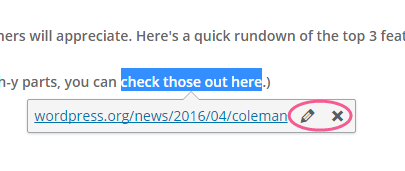 2. Responsive Previews
You can now preview how your website looks on different screens! Preview desktop, tablet, and mobile views directly in the Customizer. In your WordPress Admin area, click on Appearance > Customize to view the Customizer. On the bottom left side of your screen you will see 3 new buttons (from left to right: desktop, tablet, and mobile). By default the "Desktop" view is selected – and on the right side of your screen you will see how your website will look on a computer. Click the Tablet and Mobile buttons to preview your website on those screens.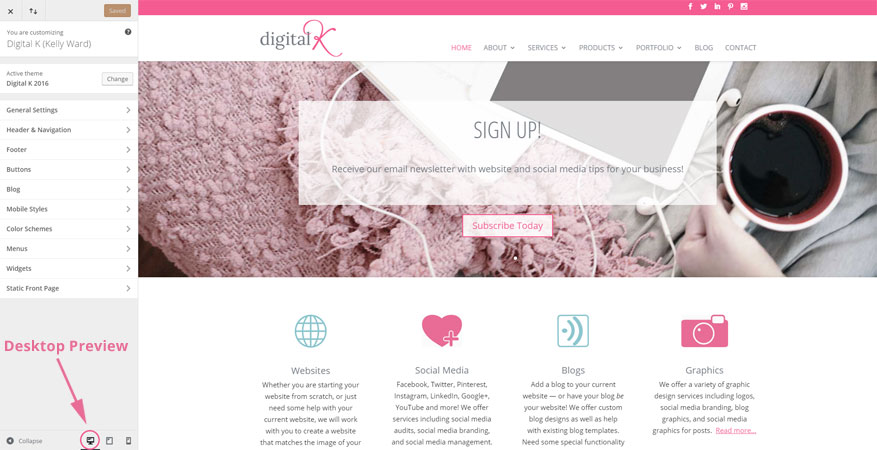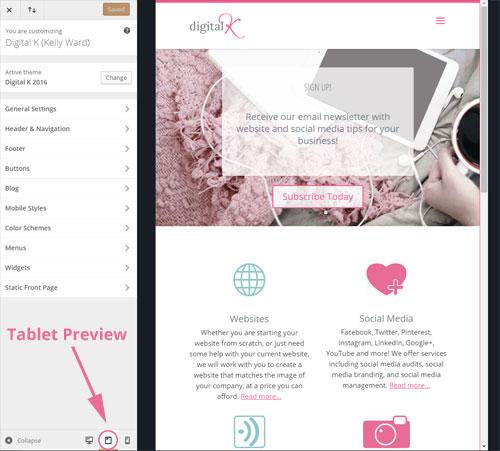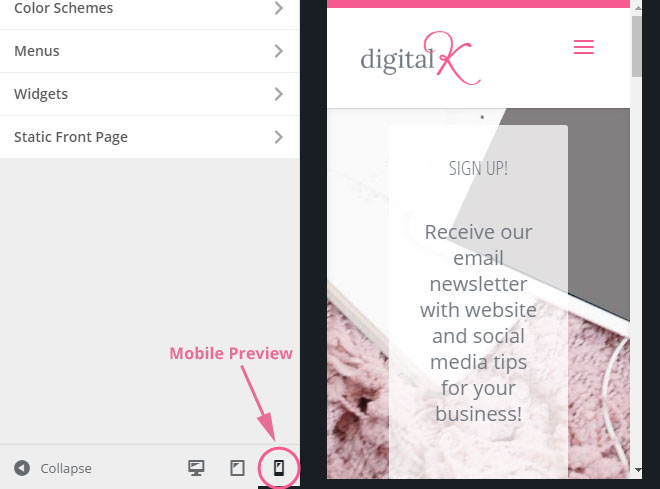 3. Shortcode for Horizontal Lines
Here's a new, quick and easy way to add a horizontal line to your content: Type in 3 dashes, then hit your Enter button on your keyboard – and it will automatically create a horizontal line!

So there you go: 3 top new WordPress features for bloggers! Let me know in the comments below: which one is your favorite? (Mine is the responsive previews!)
Don't forget it… Pin it!