So, you want to change your Twitter name but are worried you'll lose your current followers? You can change your Twitter username and still keep your followers! Just follow these easy steps below as I walk you through how I changed my Twitter username from "digital_K" to "digitalkward".
First – Make sure your desired new username is not taken already.
Simply go to http://www.twitter.com/your-desired-name to see if there's an account there or not. If you see the "Sorry, that pages doesn't exist!" page, you're in luck.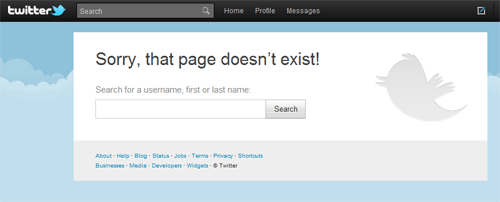 Next – Do some research on the new username that you want.
Do a search on http://www.google.com for the username. Make sure there isn't a previous user who who had that username and started posting negative comments that you don't want to be incorrectly associated with.
Now let's deal with your followers.
The good news is that Twitter switches over all your EXISTING followers, direct messages, and @replies automaticaly for you. Your followers will simply see a new username next to your picture. So you might want to send a tweet telling your followers that you're about to change your username.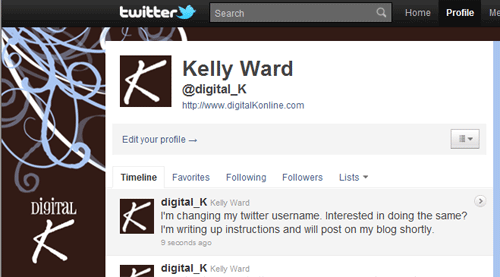 However, after you change your username, any NEW @replies or messages sent to your old username will not be associated with your account anymore.  (Don't worry – I'll tell you how to retrieve any of those stray replies and messages shortly.)
Let's make the switch:
Log into your current Twitter account.
If you're using "Old Twitter": Click on Settings in the menu bar on the top right corner.
If you're using "New Twitter": Click the drop-down box next to your username in the top right corner – and select "Settings".
On the Account tab, you will see your current username in the box immediately below your real name.

Change that to the new username you'd like to use. If the username is available (which you know it is, since you did your homework above!), click Save at the bottom of the page.

You will then need to enter your password in the appropriate box to complete the change.
 
Note: Your new username or name will take a little time to appear in name search. http://twitter.com/#!/search/users
Now logout of twitter. And then signup for a twitter account with your old username again. You'll need to use a different email address. You also might want to update your profile pic and background to match your new twitter account.
After you have that account setup again, tweet about your username change – and send them to your new twitter account.

Now that you have your "old" Twitter username back again, you can monitor it for awhile to find any new @replies/mentions or messages that are sent to your old username. Respond to them appropriately – and consider mentioning to them that you have changed your username.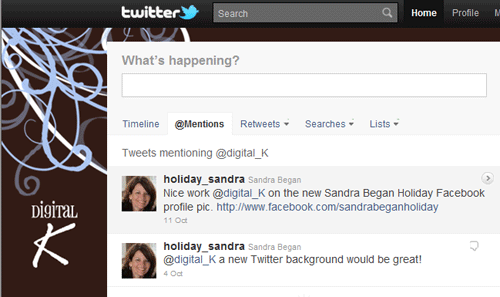 Update any links to your Twitter account.
Your Twitter name is also your Twitter vanity URL, i.e. twitter.com/digitalkward. Any links to your old Twitter URL (including blog posts, search results, etc.) will no longer link to your account. This is yet another reason why you should hold on to your old twitter username – so you can then direct any traffic to your new Twitter url.
Finally, take some time to update your links to your Twitter account. This can include your blog/website social media icons/links, blog posts and website pages, your Facebook page, your email signature,  LinkedIn… anywhere you have a link to your twitter account.