You started DIY-ing your website and social media with the best of intentions.
Aaaaand now you're so over it.
You want to look like a boss online.
But you aren't techy – so you don't know how to get it to work right.
You don't know how to design something that looks good. Really good.
And you're a busy boss lady – so who's got time to spend days and days watching tutorials on how to do this stuff? Not you!
You're afraid if you hire someone, they won't get you – or your vision. Or they'll talk so over your head with computer jargon that you'll need your computer tech nephew to translate for you.
You need someone to help you.
Someone that's patient with you and all your questions.
Someone that gets the techy parts and the design!
Someone that can teach you how to be #prettytechy too.
Don't worry. I got you, boo!
I work with entrepreneurs who struggle with their online presence. I simplify things for them – so they can shine doing what they are good at. I don't want them to feel overwhelmed. I want them to succeed. And I want YOU to succeed too!
Hold up, wait a minute… let me properly introduce myself:
Hey girl, H-e-y!
I'm Kelly Ward. Web Designer. Social Media Marketer. Tech Girl for Boss Ladies.
(Plus: lover of dark coffee, red wine and reality TV.)
I have spent the past 20 years enjoying both the design and the technical aspects of creating websites. I have worked with hundreds of entrepreneurs and small businesses to create an online presence that not only looks good but also works great. And that's where the hashtag #prettytechy comes in.
I believe that technology can be creative, fun and empowering.
I believe that online marketing should be easy to understand and implement. It should not be some "magical formula" that only the gurus can figure out how to do.
And I believe that every person deserves to enjoy their life and not be a slave to their business.
I work with creative entrepreneurs to give them an amazing online presence that helps grow their business. I provide them with beautiful websites and social media accounts that attract their ideal customers and clients. I also provide easy-to-understand resources and training on websites, blogging and social media.
My mission is to simplify both the design and the technical aspects of online marketing so business owners can shine online – and spend more of their time doing what they are good at.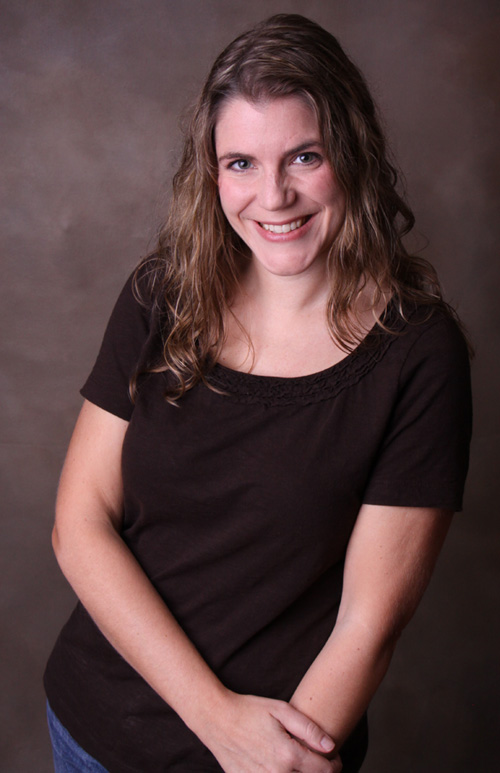 Like What You See?
If you are interested in working together to create a beautiful website that gets your business RESULTS, click here:
Still Want to Know More About Me?
OK, here's the personal stuff:
I guzzle dark coffee while I work. And I sip on red wine when I relax.
I love to read – every single day.
I can't stand 80's music. And I love 90's rap and hip hop.
I don't watch a ton of TV – but 90% of the shows I watch are "reality" TV shows.
I started out as a musical theater major in college and then switched to pre-med. And of course the next logical step was to graduate with a major in Computer Information Systems. (OK, I'll admit: there's no logical progression there. But I'll save that story for another day.)
I live in Wisconsin with my wonderful husband, two kids, and our dog, Baxter. I love my family but hate cold weather. So some day I want to live near a beach where it's warm all year long. (I'll leave Wisconsin and keep my family.)