Author and Coach Website Design
Client:
 Nancy Swisher
Project: Website Redesign plus social media graphics design
Nancy Swisher is a Transformational Coach, Spiritual Mentor and Artist. When she first contacted me about a website redesign, she was two months away from the launch of her new book. She wanted her new website to focus on the book, in addition to her other programs.
Results: After her new website launched, Nancy saw a 31% increase in program sales and an 11% increase in opt-ins!
Goals:
An updated, professional design that is responsive on mobile devices
Focus on her new book
Provide more clarity on her programs
Include multiple calls to action and opt-in offers
Create social media graphics (that match her new branding) to promote her new book
Read this blog post to find out how we achieved each of these goals with her new website and social media graphics: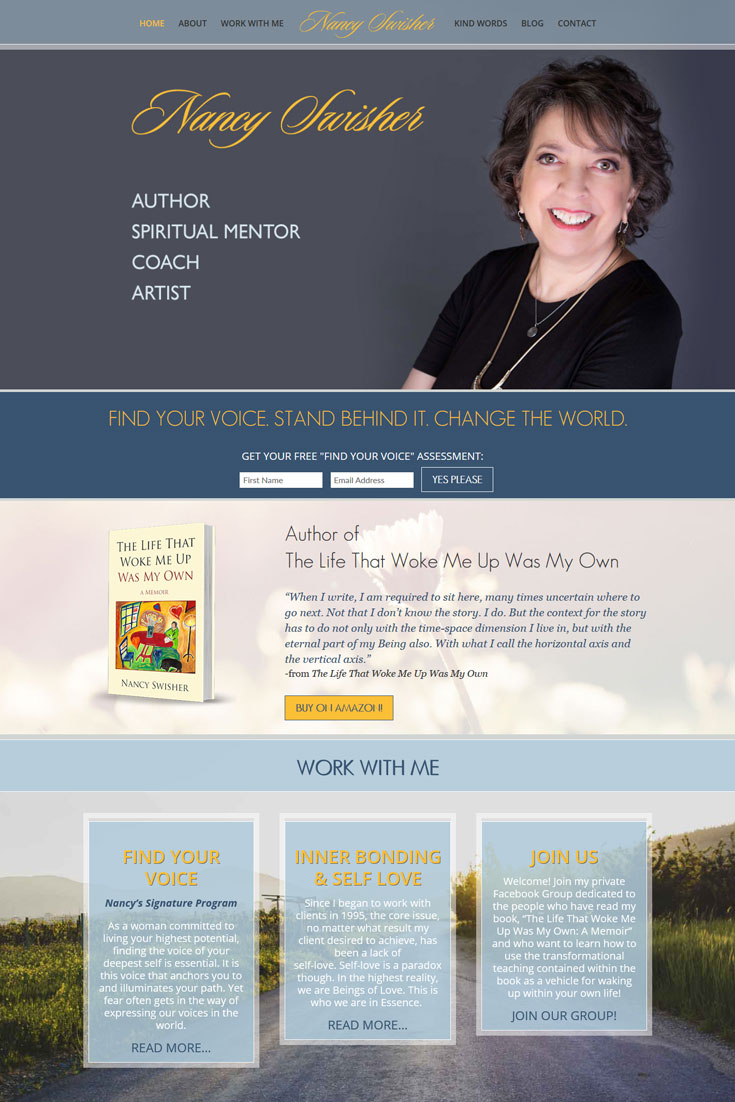 "I've worked with three other web persons in the last eight years before working with Kelly. All I can say is she shattered all of my preconceived notions of how hard it can be for a right-brained coach like me to co-create with a tech/designer person. Kelly is amazing in that she is so smart, so present and actually cares all at once! Did I mention how fast she is? So if you want a very positive, productive and fulfilling experience with a web designer, she's the one."
Like What You See?
Get a beautiful website that gets your business RESULTS!