Food Industry eCommerce Website
Client: Jálè Basket
Project: eCommerce Website Design, Logo and Social Media Graphics Design
Jálè Basket offers African and Caribbean foods for sale online. The project included creating a new logo, a new website using BigCommerce, and social media graphics to match their branding.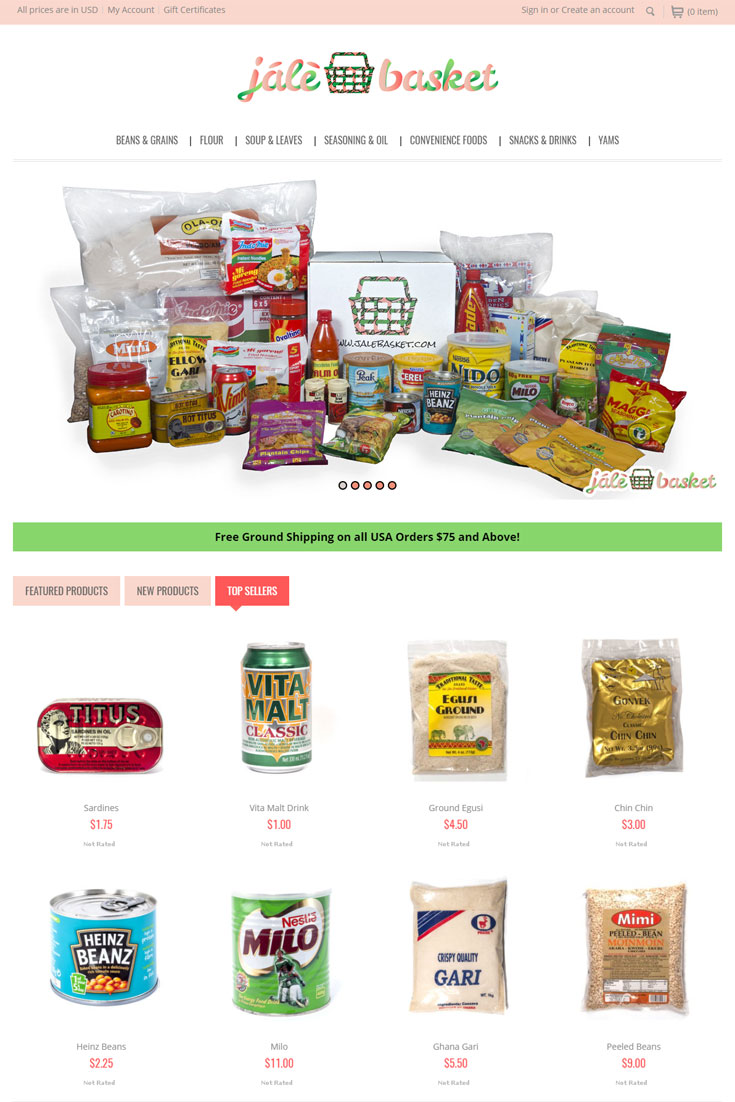 "I could not be happier with Kelly and her work. From my logo design to my website user friendliness, she understood my vision with very few instructions. Working with Kelly has not only created an attractive and functional website for my customers but also designing my logo in conjunction with her graphic designer, an instantly recognizable brand identity was created for my company."
Like What You See?
Get a beautiful website that gets your business RESULTS!