Oracle Guide Website Design
Client: GinaMaria Opalescent
Project: Website Design
GinaMaria Opalescent is a Certified Oracle Guide. She offers Oracle reading sessions in person or via private video conference.
Goals: 
Create branding (based on existing logo): color scheme and fonts
Create a "breathtakingly beautiful" website that encourages visitors to book an Oracle session.
Website Features:
Responsive on mobile devices
vCita scheduling and contact tab
Parallax background image effects
Animated images and text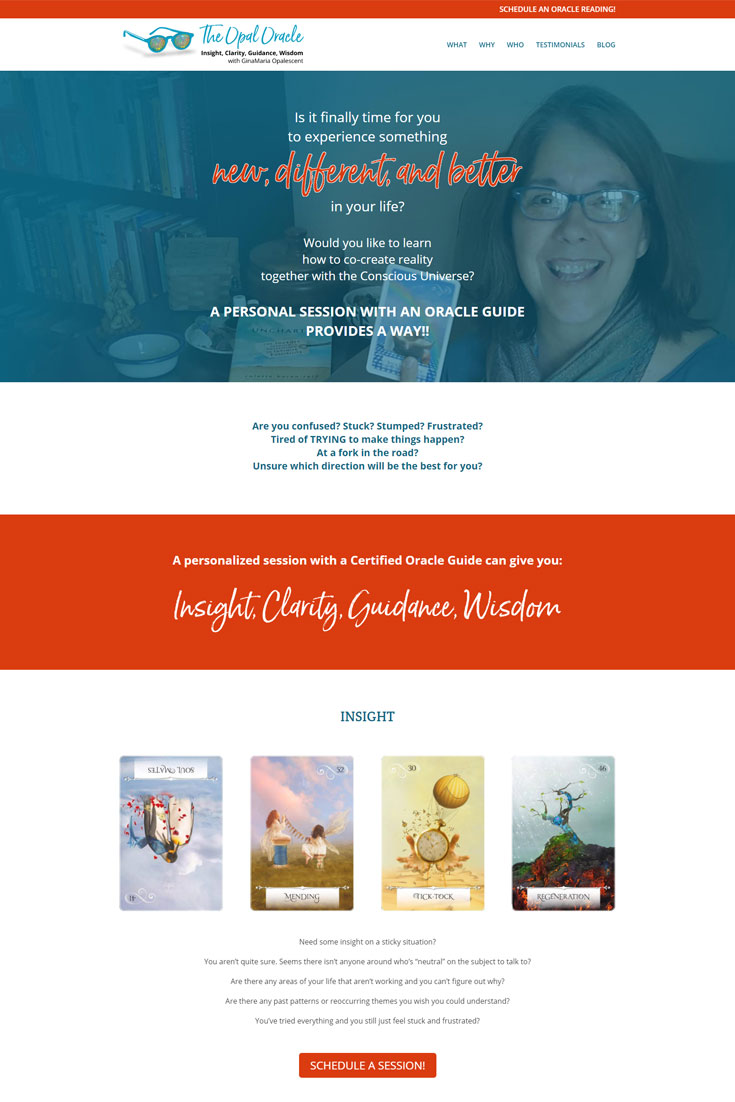 "I am SO marveled and amazed at how utterly EASY it is to work with you!! Your creativity, professionalism and attention have greatly surpassed my wildest dreams and highest standards.  You rank 100 on a scale of 1 – 10 in my book!!!  I will say, usually, this 'rating' is normally not one I easily hand out – but you have made it SIMPLE!!"
Like What You See?
Get a beautiful website that gets your business RESULTS!