Organic Apparel eCommerce Website
Client: green 3
Project: eCommerce Website Redesign
green 3 is a company that designs, sources, produces and markets stylish, high-quality sustainable fiber apparel, accessories and soft home goods. I redesigned their BigCommerce website using a premium BigCommerce template that I customized for them.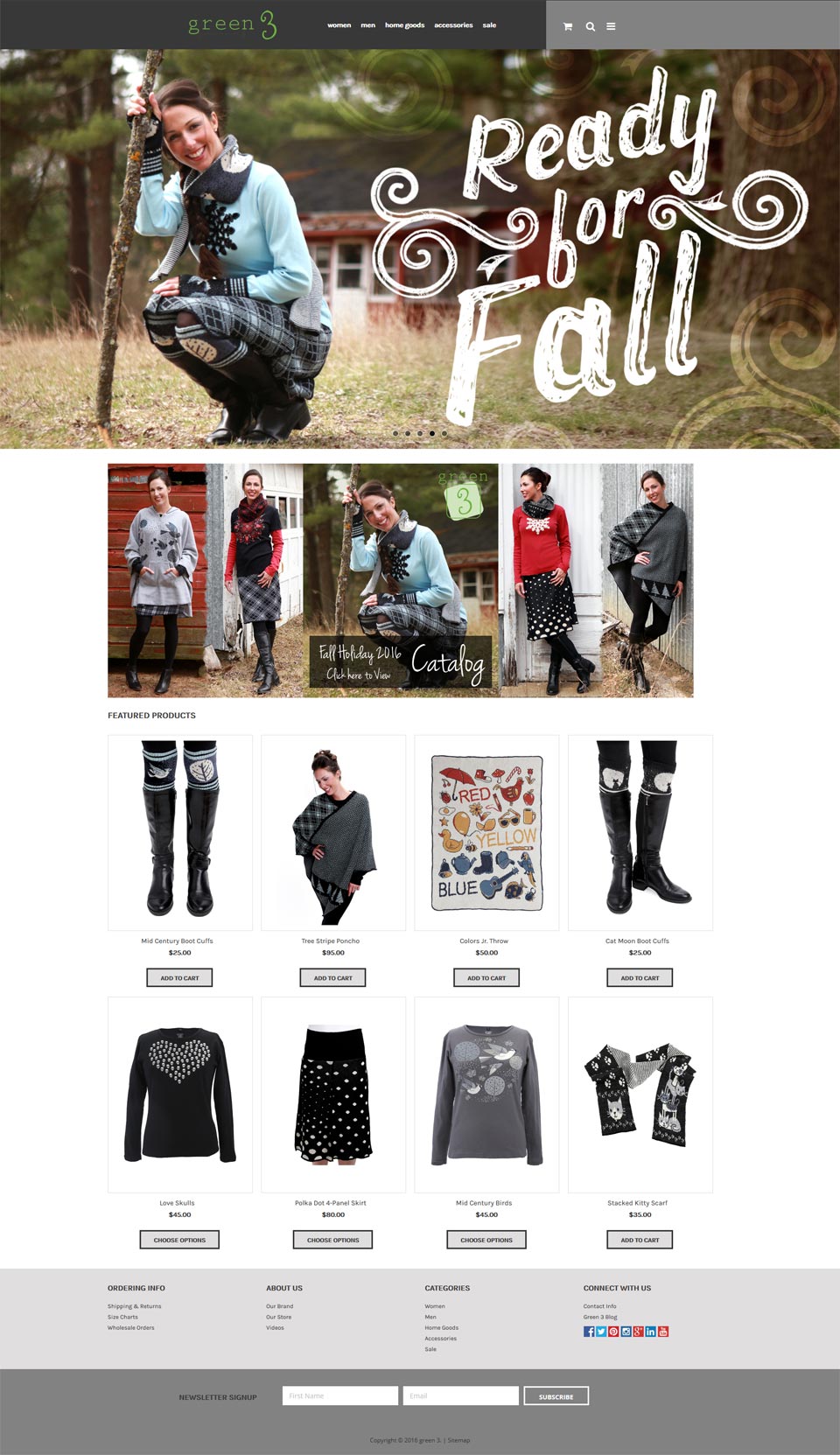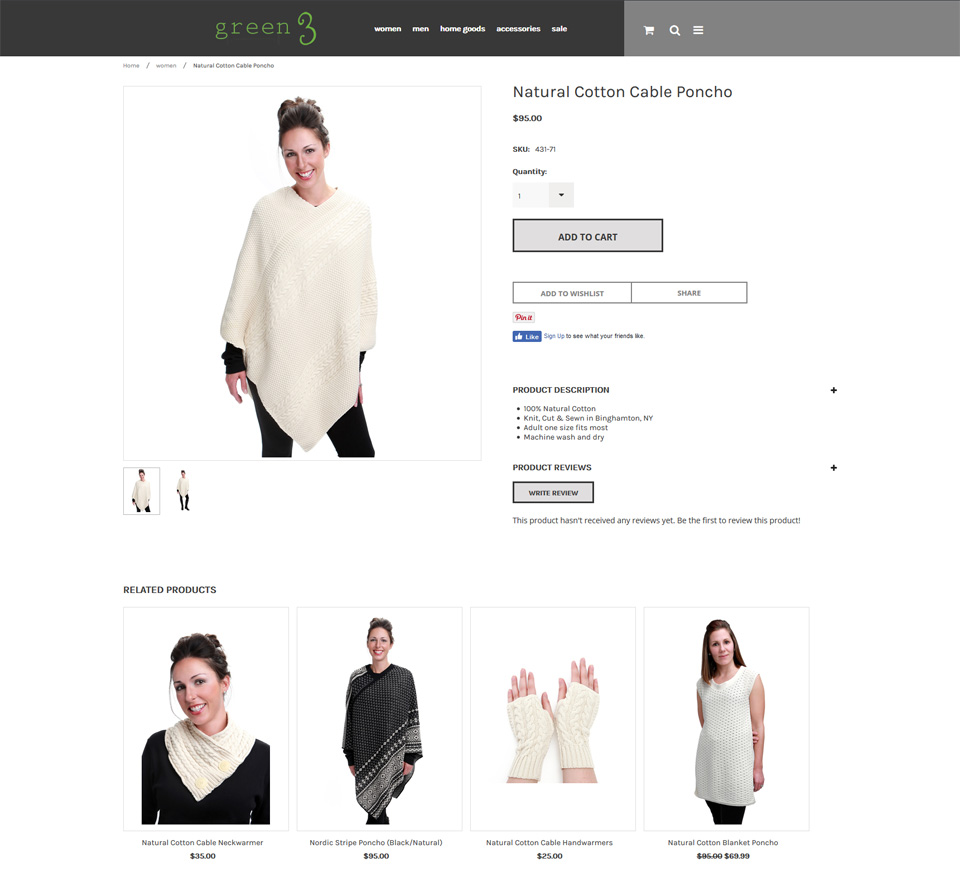 "We have worked with Kelly since the inception of our business, and found her to be much more than a just a web developer. As the need to expand our presence on social media became more and more apparent, we went to Kelly first to explore the opportunity. After listening to her talk about her base of knowledge on the topic, receiving her incredibly detailed proposal, and comparing these elements to others that spoke to, the decision to go with Kelly was easy. In hindsight, I think her knowledge of web development, as well as her own experience as an entrepreneurial business owner, are some of the key attributes that make Kelly very adept in this arena.
"On a monthly basis we watched our reach expand in terms of the number of people who we learning about our brand. We also saw this reach directly correlate to increased business thru our web site.
"We enjoy Kelly's straightforward approach to social media. Other so called experts speak in mystical terms as if magic is being performed. Kelly makes it simple to understand.  We would recommend Kelly for all the reasons above and more."
Like What You See?
Get a beautiful website that gets your business RESULTS!