Lookin' Good and Feelin' Fine Online!
Website fixes, graphic design, website troubleshooting and more!
Get your online presence lookin' good and feelin' fine in no time!
How I can Help You:
Website design touch-ups
Installing or customizing a WordPress theme
Adding products to your BigCommerce or WooCommerce store
Creating graphics for your website or social media
Troubleshooting issues with your website
Installing and setting up a WordPress plugin
Setting up basic SEO on your web pages and blog posts
And more… just ask!
"I have used Kelly Ward for several website projects and have been thrilled with the results. Kelly is extremely detail oriented and very responsive and easy to work with but not only that, she makes beautiful websites!
I highly recommend working with her if you get the chance."
Click the button below to request a quote.
Projects Start at $190+
Payment plans are available for projects over $1,000

What My Clients Say
Here's what some of my clients had to say after working together:
"It is a pure joy to work with Kelly in any capacity. She is steady (in the face of evolving ideas) and she is highly knowledgeable and professional. She has built several websites for me and my business partner that are lovely and do exactly what we envisioned them to do. I highly recommend Kelly for any type of online project. Her sense of style and artistic eye has definitely been a huge help in all our projects, too."
"I was looking for a graphic designer who'd be willing to make some fairly small updates and design changes to my web site. What I loved about Kelly is it didn't matter how big or small the job was. She showed interest and gave me some great ideas even before I hired her to do the work. Kelly is extremely responsive and flexible and cares about her customers. She did an amazing job and I'd recommend her to anyone in need of graphic design services."
"I'm so relieved that it's all taken care of – I can't even describe how much better I feel about my site and getting all of that taken care of! I just wanted it to WORK, and to be fun. Here I am, happy with my blog again. I'll certainly recommend you to everyone who might need your services!"
To Get Started:
Fill out this form and tell me what type of help you need.
I will send you a free, no-obligation quote.
If you want to work together, you can accept the quote and pay your invoice to reserve your spot in my schedule. I will also send you a contract for you to accept and sign digitally.
And then the fun begins!
Click the button below to request a quote.
Projects Start at $190+
Payment plans are available for projects over $1,000

I'm Kelly Ward, your new Web Designer!
Over the past 20 years I have helped hundreds of creative business owners with both the design and the tech of their websites and social media. I help my clients shine online – so they get more clients and sales. Let's work together to create an amazing online presence that helps grow your business.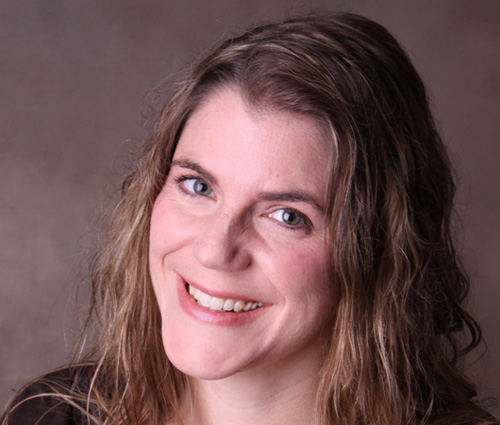 This service is perfect for you if:
You already have a website and just need some help tweaking it or making it look better.
You need to fix a few things with your website – or design some graphics – but you just don't have time to do it (or time to learn how to do it!)
This package is NOT a good fit for you if:
You need help with a website that is NOT built on WordPress or BigCommerce. (Those are the 2 platforms I work with the most.)
You aren't clear on exactly what help you need.
You really need a whole new website created — not just some touch-ups or fixes. In this case, check out my Envy This! Website Package instead.
"I was really frustrated by all the techie stuff I know nothing about. Kelly was very helpful and knowledgeable, she had a very calming effect on me. I then asked Kelly to help me with changes to my blog, I wish I had found her sooner! I could not be happier with the outcome of the project. Kelly is just FANTASTIC, she will walk you through the process and help you achieve your goals."
"Kelly is always available, super easy to work with and does everything to fit to my small business's budget. I couldn't keep up my online presence with out her!"
Click the button below to request a quote.
Projects Start at $190+
Payment plans are available for projects over $1,000

"Just a note to brag a bit on Kelly. Everytime I ask for help – she answers promptly and patiently – the patiently is most important to me because I generally have to have things explained very slowly and clearly, much like a two year old would require – and yet she patiently does just that until It finally clicks in my brain. If you are afraid to ask for help – because in the high tech world you are lost – Kelly is the one to help clear the way for you and make things easier and clearer to do!"
"I found Kelly online after I failed to make a small change with my blog. She came to the rescue asap! When she has fixed things on my blog… she is quick and makes it look easy. By the time I am looking for help I have tried and tried and it is NOT easy! Kelly has generously provided great recommendations and I value her opinion. It is reassuring to know that if I get myself in a pickle with my blog (I try to be careful) that I can call on Kelly to help me fix the issue : ) "