Do It Right Website Plan
Get a custom website plan
with a step-by-step, proven process
for creating a website the right way
Overwhelmed with all the different website options available to you – and not sure which ones are the best fit for your website?
Confused about what content you need to include on your website in order to attract new clients to your business?
Looking for a proven plan to follow – so you don't waste your time spinning your wheels trying to figure this all out?
Save time and money by following expert advice, custom to your business – with my Do It Right Website Plan.
The do it right website plan
Get a step-by-step, proven process for creating a website the right way. I share my tips, tricks, advice, and planning that I do for each of my website clients before I create their website. I don't hold anything back!
I understand how overwhelming it can be when you're ready to create a new website. So I give you a list of things you should consider – and do! – even before your first web page is created. You can feel confident knowing you're not missing any critical steps. And you don't have to second-guess yourself, wondering if you're doing this right.
I provide you with helpful advice so that you have a guide to create a new website that helps you achieve your business goals. After all, what good is a pretty website, if it doesn't bring you business?!
how this works:
It all starts with a detailed interview where I will ask you questions to understand your business, your ideal clients, your goals for your website, and more.
The I create a custom plan for your website so that you can connect with your ideal audience, convert them into dreamy clients, and get you more business!
You'll receive the Plan as a document that you can review. And then we'll schedule another phone call to go over any questions you have.
After you get your website plan, you can use it to create your website yourself, or you can stick with me and I'll create your website for you! I'll even apply the cost of your Website Plan to your website package!
$295
INTRODUCTORY PRICING AVAILABLE FOR A LIMITED TIME!
(One-Time Payment)

"I have used Kelly Ward for several website projects and have been thrilled with the results. Kelly is extremely detail oriented and very responsive and easy to work with but not only that, she makes beautiful websites!
I highly recommend working with her if you get the chance."
"It is a pure joy to work with Kelly in any capacity. She is steady (in the face of evolving ideas) and she is highly knowledgeable and professional. She has built several websites for me and my business partner that are lovely and do exactly what we envisioned them to do."
"Launching a website is a vulnerable experience. You are putting yourself, your business, or your passion out there on a platform. Kelly makes the process comfortable and enjoyable. She is very generous with her time and talent, and I would recommend her to anyone, who is considering taking the next step and launching their site!"
What You Get:
Your custom Website Plan will give you recommendations for features, pages and functionality – so you know exactly what to include in your website. I don't want you to miss any essentials that could prevent you from reaching your business goals through your website.
You'll also get tips and ideas on what web pages to include – and what content to write for each of those pages.
This Website Plan will guide you through the steps of creating a website that reflects your business and helps you achieve your business goals.
PLUS:
You can apply the cost of your Website Plan to one of my custom website packages!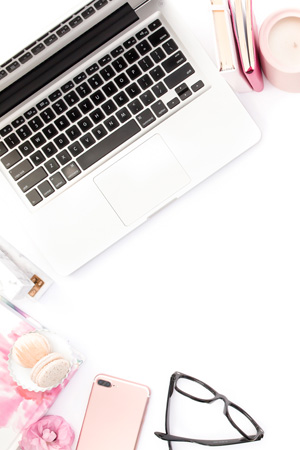 To Get Started:
Choose a date for your interview (phone or video).
Submit your $295 one-time payment.
I will send you an email confirming your interview date – and asking you a few pre-interview questions.
And then we "meet" for your interview!
$295
INTRODUCTORY PRICING AVAILABLE FOR A LIMITED TIME!
(One-Time Payment)

"I have been using Kelly at Digital K for over a decade now for all of my website needs. I would not use anyone else."
"I wanted my website to look professional and elicit a calm and inviting feeling; Kelly more than exceeded my expectations! Kelly's amazing design experience and creativity brought me the perfect website!"
"Kelly, I gotta say I'm impressed with how easy you make your job look and how quickly you come up with solutions. A true indication of a professional."
"Kelly, I don't know how to thank you. You have saved me so much time and inspired me that this is all possible to pull together. I really appreciate it!"
I'm Kelly Ward, your new Web Designer!
Over the past 20+ years I have helped hundreds of creative business owners with both the design and the tech of their websites and social media. I help my clients shine online – so they get more clients and sales. Let's work together to create an amazing online presence that helps grow your business.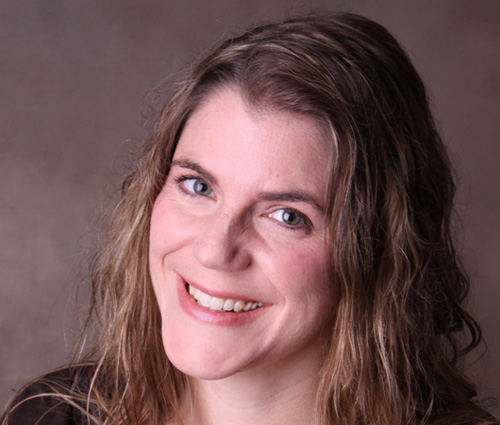 You Could spend hours (days… weeks… months!)
researching what to include on your website
planning out your content and pages
researching plugins and getting off-track with what you wanted in the first place
obsessing over how you want to it look – by reviewing dozens of competitors' sites and looking through hundreds of website templates – and never finding one that's just right
or you could get your custom website plan AND:
Get expert advice from a web designer/developer who has been creating websites for over 20 years!

Get tech requirements and recommendations for functionality you should include on your website – including recommended plugins that you can use.

Get a plan for reaching your ideal audience – and how to get them to sign up to be your dreamy client!

Get clear on exactly what types of content you should collect for your website, in order to accomplish your big business goals and dreams.
$295
INTRODUCTORY PRICING AVAILABLE FOR A LIMITED TIME!
(One-Time Payment)

"I hired Digital K to make my website several years ago. Kelly and I spoke on the phone and discussed what I wanted to achieve. She listened and helped me make choices that I was not well versed in regarding pages and information and picture placement etc. We live in 2 different states and have never met but she is always there when I need her and quick to do what is needed. I would highly recommend her and her services."
"Kelly has been a breath of fresh air. She was available to me via phone and e-mail. She always asked questions if I wasn't clear or offered too many options. I love her gentle guidance and wonderful talent. She is a fantastic teacher and makes sure you are set up for success once she's done. We are so happy with the final result of our website and deeply appreciate her service."