You've taken the time to add a Facebook "Like Box" to your website. It worked great at first – showing your most recent posts and/or the people who have "Liked" your Facebook page. But now you notice that instead of displaying your Facebook information in the box on your website, it now shows this error: "This public profile is not visible".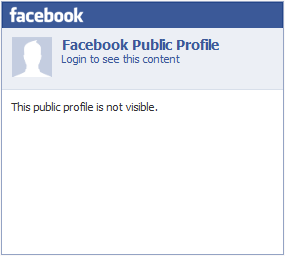 If you go and login to Facebook, then return to your website, you now see the correct info in the "Like Box" on your website. What's going on?
Fortunately, this is an easy fix if your Facebook page is appropriate for people under the age of 18.
Login to Facebook and edit your page.
Click on "Manage Permissions" in the left column.
Change the "Age Restrictions" setting to "Anyone (13+).
You should now be able to see your Facebook information on your website whether you are currrently logged in to Facebook or not.