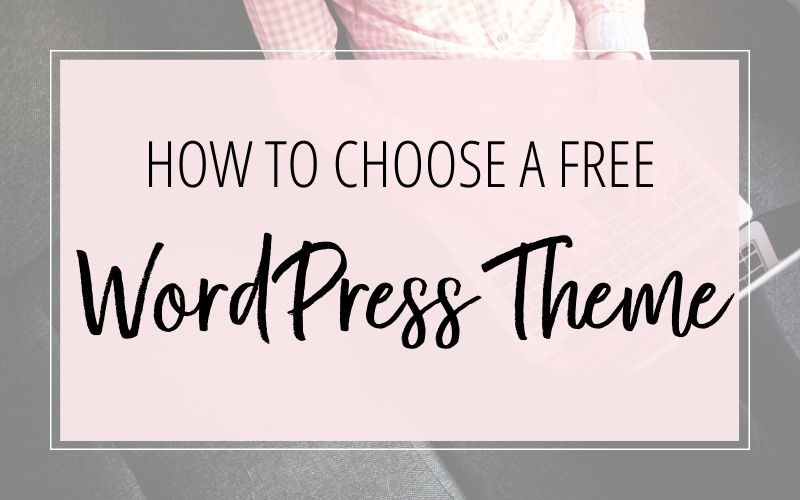 When a client wants to use a free WordPress theme, I give them the following recommendations to keep in mind as they begin their theme search:
Search for a theme at http://wordpress.org/themes/. Themes need to meet certain standards in order to be approved for wordpress.org.
Search for a responsive theme – for better viewing on phones and tablets. Google also ranks mobile-friendly websites higher in their search engine rankings. To search for a responsive theme on WordPress.org, click on "Feature Filter" and then check the "Responsive Layout" check box.
Check to make sure the theme has been created recently and/or recently updated. On WordPress.org, view the "Last Updated" date in the top right corner of the theme's listing. Click on the "Development Log" links (at the bottom of the right sidebar) to see when other versions were released.
Pick a theme that has good support. Make sure the theme developer responds to support requests in a timely manner. On WordPress.org click on "View Support Forum" to look through recent support requests.
Look for highly-rated themes. On the theme's page on WordPress.org, look at the "Ratings" on the right side. Consider the number of stars, as well as the number of people that gave those ratings.
Look for themes with good reviews. Read through the theme's reviews on WordPress.org by clicking on "View Support Forum" – and then clicking on the "Reviews" tab at the top.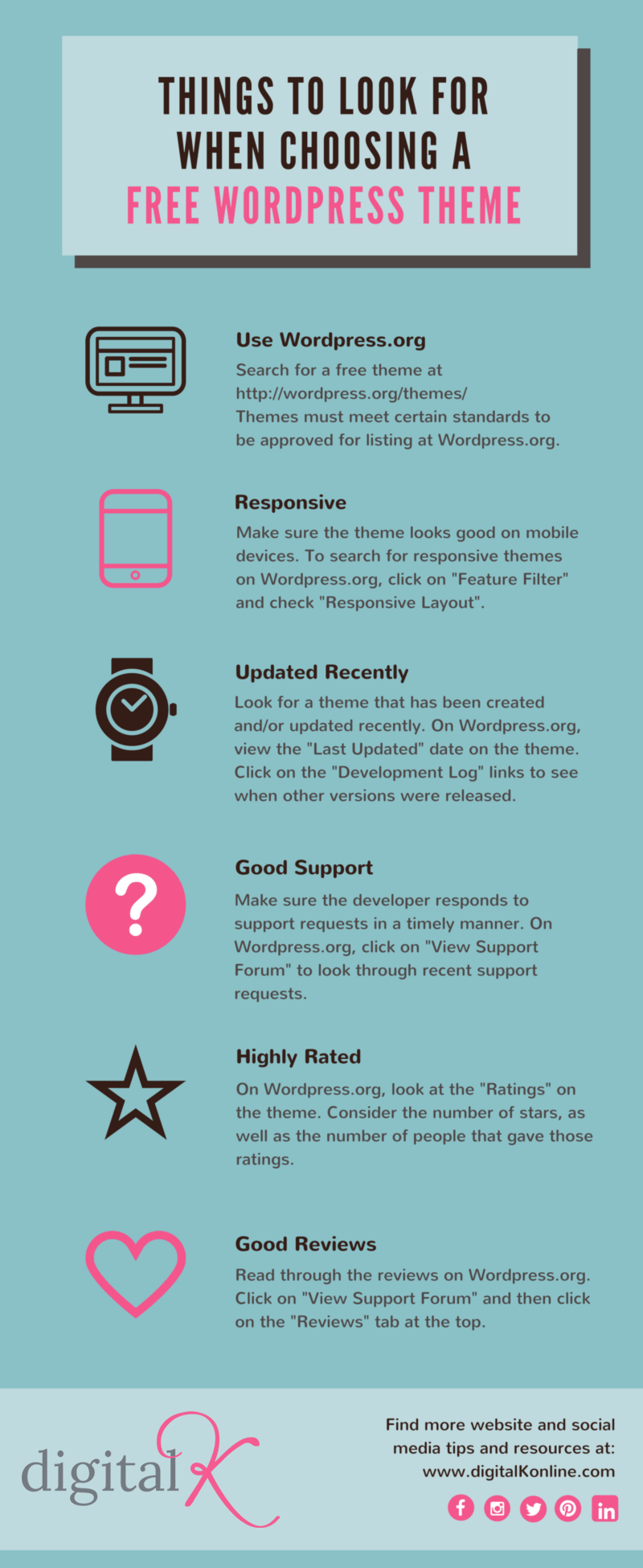 Keeping the above items in mind, I then tell them to think about the design elements, the layout, and the functionality that want their website or blog to have.
What things do YOU consider when choosing a free WordPress theme? Let me know in the comments below!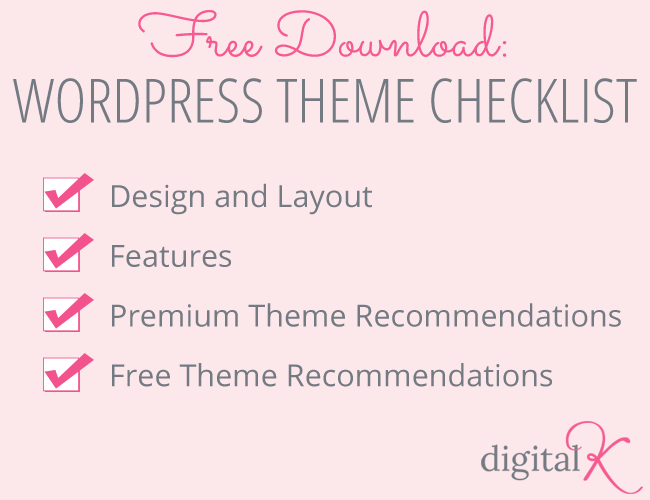 I value your privacy. You can learn about how I handle information I collect by viewing my Privacy Policy.
Don't forget it… Pin it!