Spa Website Design and Branding Project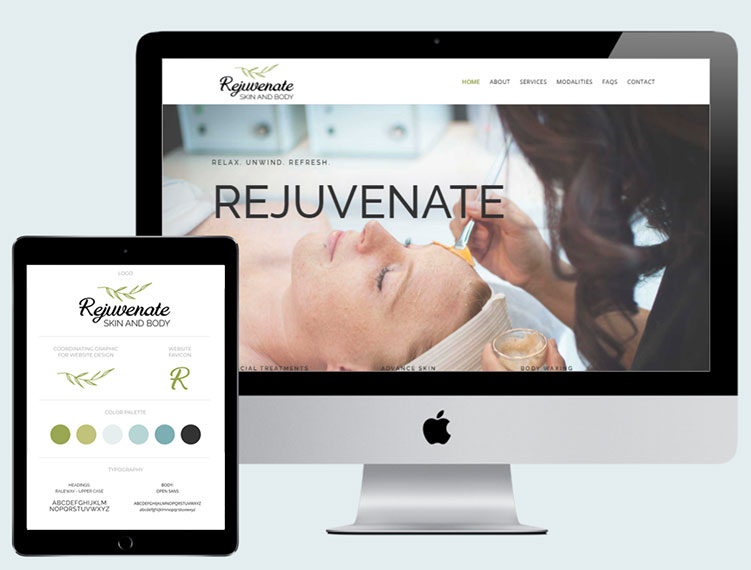 Rejuvenate Skin and Body is a skin care spa located in Northville, NY, offering facial treatments, full body waxing, brow and lash services. Owner Jessie Colson's goal for the year was to create a website for her business. But she had put it off for months because it seemed so overwhelming to attempt on her own. That's when I stepped in to help!
This project included designing a new logo and branding, plus creating a new website.
Deliverables
Logo
Website Favicon
Website Style Guide
Stock Photos
Mobile-Responsive WordPress Website with 6 Pages
Other
Divi Page Builder
On-Page SEO
Web Hosting
Website Maintenance
Jessie already had a logo; but wasn't in love with it. So the first thing we worked on was designing a new logo and branding. She wanted her logo to have a modern look and wanted her branding to use earthy tones. Here is the final logo design and branding: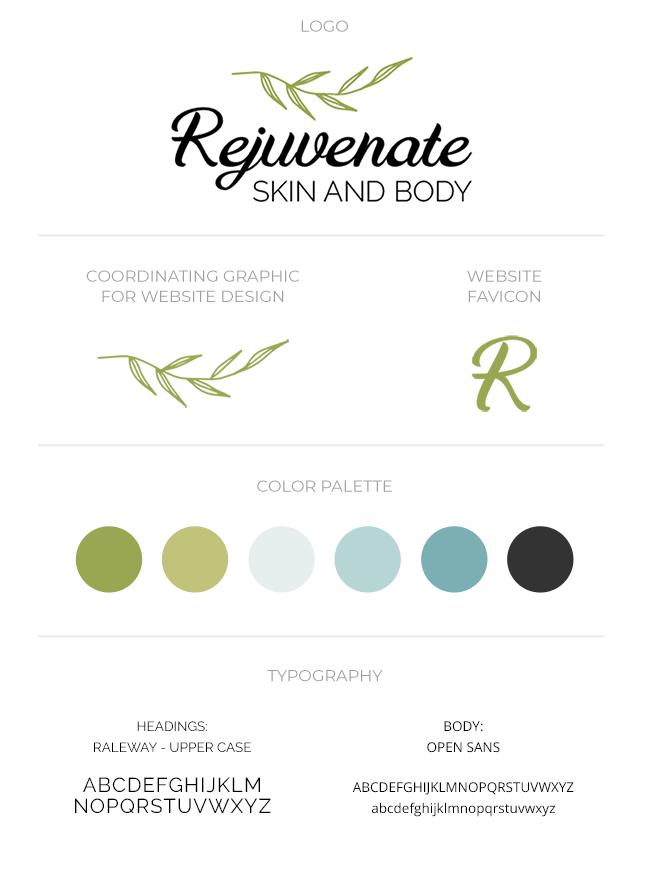 This was Rejuvenate Skin and Body's very first website – so I had a completely blank canvas to work with, which is always fun. I wanted the page layouts to have an open and relaxing feeling of being at her spa. As part of the web design process, I also selected photos and images that matched her new branding.
Features of the website include:
Clients can view the services available and book their appointments online through Square
Client testimonials sliders
Interactive FAQs
Contact form
Mobile Responsive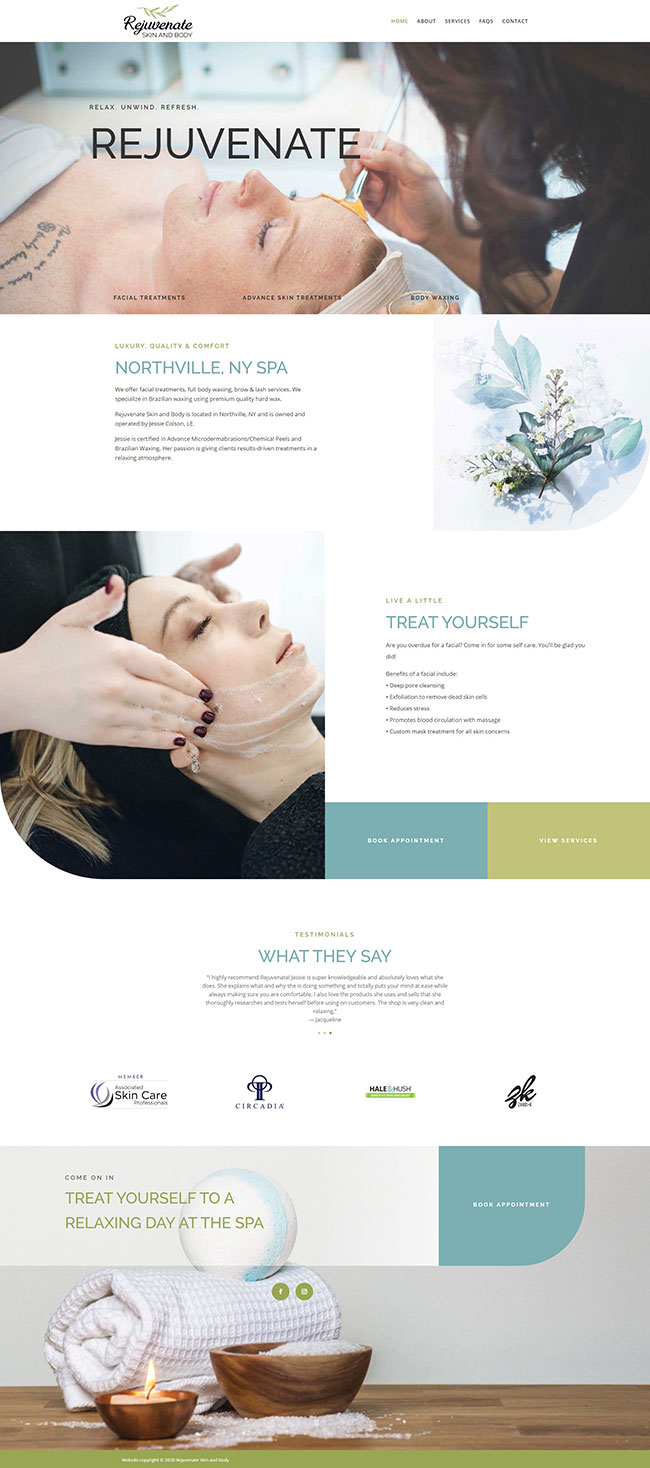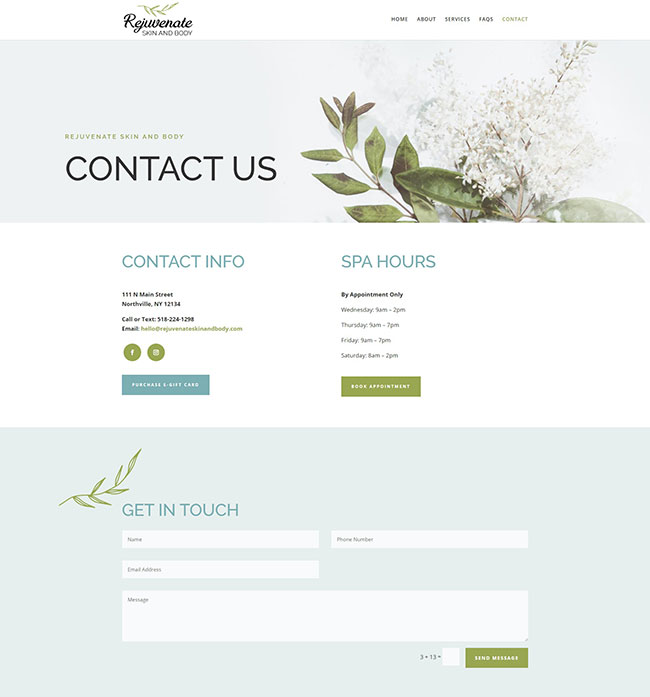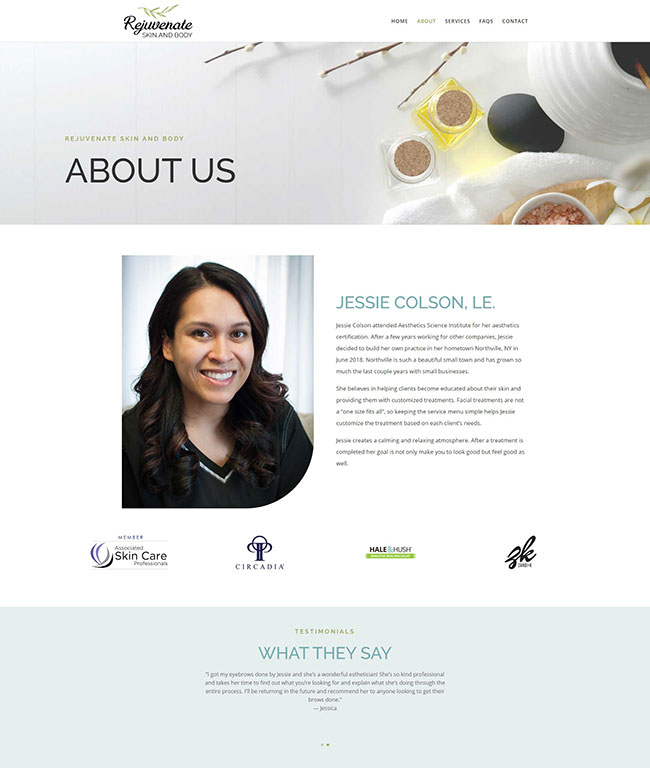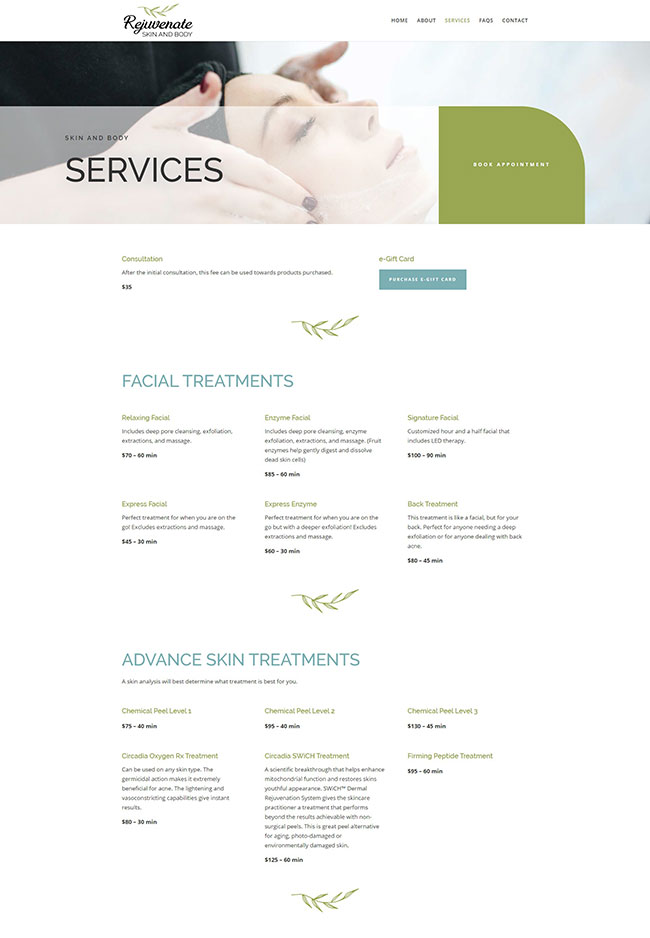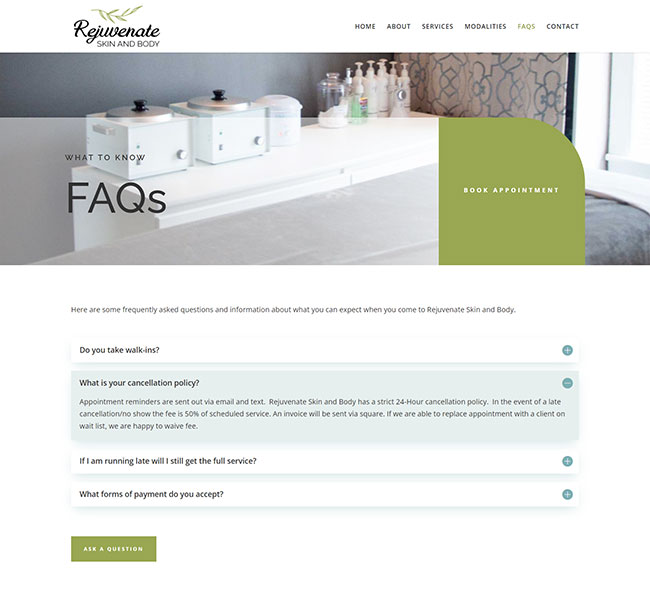 This project was a dream to work on!
I was excited to work on my very first Spa website.
Jessie was soooo easy to work with.
And her brand colors are 😍, right?!
All of those factors combined into one amazing project. And I am so thankful I get to continue working with Jessie each month through my Website TLC service.
"If you are someone like me who dreads the idea of creating your own website, you need to work with Kelly! Kelly laid out everything so simple and easy to follow. She gets to know you and what type of business you have to get full understanding of what you are looking for in a website. She's the best and I will most certainly recommend her to anyone I know!"
Like What You See?
Get a beautiful website that gets your business RESULTS!